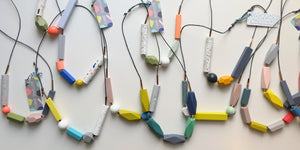 Beautiful things for you and your home.
Unique jewellery and homeware made in Leeds, U.K.
***LIMITED OFFER!***
***SPECIAL BANK HOLIDAY BUNDLE***
JUST ONE AVAILABLE!!
TREAT YOURSELF, SHARE WITH A FRIEND OR BUY FOR YOUR BESTIE!
JUST £42
(NORMALLY £60)
QUICK! GET IT HERE
BEAUTIFUL BRACELETS
Gorgeous handmade bracelets, created from a variety of materials for a unique look. No two bracelets are the same! Get yours here...
BUY BRACELETS!
Unique earrings
Hand painted 'limited edition' earrings. Add a contemporary unique touch to your look.
Take me to them!